I'm a highly impatient person (and no, I do not need a "Patience is a virtue…which you are clearing lacking" lecture).  So when it comes to release dates, I watch them like a hawk, checking back frequently because I've mentally convinced myself that this will change the outcome.  Or that the dates will have been magically moved up…but then again, who am I kidding?  Combine this with my infatuation with "Pre-Order" buttons and a complete lack of self-restraint, and you have a recipe for disaster.  Nevertheless, I don't think I'll be putting an end to this habit anytime soon.
Just in case you don't share my peculiar obsession with stalking the websites, twitters, facebooks, personal lives, etc. of authors with upcoming releases, I figured I would divert my restlessness and compile a list of upcoming releases during the fall of 2016.  And yes, this might give me another excuse to check those publication dates again…
A Torch Against the Night (An Ember in the Ashes #2)
by Sabaa Tahir
A Torch Against the Night takes readers into the heart of the Empire as Laia and Elias fight their way north to liberate Laia's brother from the horrors of Kauf Prison. Hunted by Empire soldiers, manipulated by the Commandant, and haunted by their pasts, Laia and Elias must outfox their enemies and confront the treacherousness of their own hearts.
In the city of Serra, Helene Aquilla finds herself bound to the will of the Empire's twisted new leader, Marcus. When her loyalty is questioned, Helene finds herself taking on a mission to prove herself—a mission that might destroy her, instead.
Publication Date: August 30th, 2016
Tales of the Peculiar
by Ransom Riggs
Before Miss Peregrine gave them a home, the story of peculiars was written in the Tales. 
Wealthy cannibals who dine on the discarded limbs of peculiars. A fork-tongued princess. These are but a few of the truly brilliant stories in Tales of the Peculiar—the collection of fairy tales known to hide information about the peculiar world, including clues to the locations of time loops—first introduced by Ransom Riggs in his #1 bestselling Miss Peregrine's Peculiar Children series.
Riggs now invites you to share his secrets of peculiar history, with a collection of original stories in this deluxe volume of Tales of the Peculiar. Featuring stunning illustrations from world-renowned artist Andrew Davidson, this compelling, rich, and truly peculiar anthology is the perfect gift for not only fans, but for all lovers of great storytelling.
Publication Date: September 3rd, 2016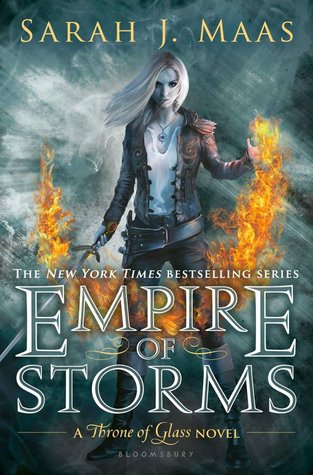 Empire of Storms (Throne of Glass #5)
by Sarah J. Maas
The long path to the throne has only just begun for Aelin Galathynius. Loyalties have been broken and bought, friends have been lost and gained, and those who possess magic find themselves at odds with those don't.
As the kingdoms of Erilea fracture around her, enemies must become allies if Aelin is to keep those she loves from falling to the dark forces poised to claim her world. With war looming on all horizons, the only chance for salvation lies in a desperate quest that may mark the end of everything Aelin holds dear.
Aelin's journey from assassin to queen has entranced millions across the globe, and this fifth installment will leave fans breathless. Will Aelin succeed in keeping her world from splintering, or will it all come crashing down?
Publication Date: September 6th, 2016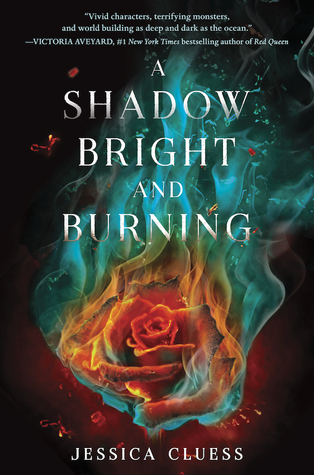 A Shadow Bright and Burning (Kingdom on Fire #1)
by Jessica Cluess
I am Henrietta Howel. The first female sorcerer. The prophesied one. Or am I?
Henrietta Howel can burst into flames. When she's brought to London to train with Her Majesty's sorcerers, she meets her fellow sorcerer trainees, young men eager to test her powers and her heart. One will challenge her. One will fight for her. One will betray her. As Henrietta discovers the secrets hiding behind the glamour of sorcerer life, she begins to doubt that she's the true prophesied one. With battle looming, how much will she risk to save the city—and the one she loves?
Publication Date: September 20th, 2016
Crooked Kingdom (Six of Crows #2)
by Leigh Bardugo
Kaz Brekker and his crew have just pulled off a heist so daring even they didn't think they'd survive. But instead of divvying up a fat reward, they're right back to fighting for their lives. Double-crossed and left crippled by the kidnapping of a valuable team member, the crew is low on resources, allies, and hope. As powerful forces from around the world descend on Ketterdam to root out the secrets of the dangerous drug known as jurda parem, old rivals and new enemies emerge to challenge Kaz's cunning and test the team's fragile loyalties. A war will be waged on the city's dark and twisting streets―a battle for revenge and redemption that will decide the fate of magic in the Grisha world.
Publication Date: September 27th, 2016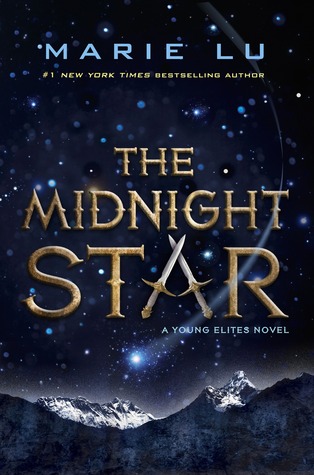 The Midnight Star (The Young Elites #3)
by Marie Lu
There was once a time when darkness shrouded the world, and the darkness had a queen.
Adelina Amouteru is done suffering. She's turned her back on those who have betrayed her and achieved the ultimate revenge: victory. Her reign as the White Wolf has been a triumphant one, but with each conquest her cruelty only grows. The darkness within her has begun to spiral out of control, threatening to destroy all that she's achieved.
Adelina's forced to revisit old wounds when a new danger appears, putting not only Adelina at risk, but every Elite and the very world they live in. In order to save herself and preserve her empire, Adelina and her Roses must join the Daggers on a perilous quest—though this uneasy alliance may prove to be the real danger.
Publication Date: October 11th, 2016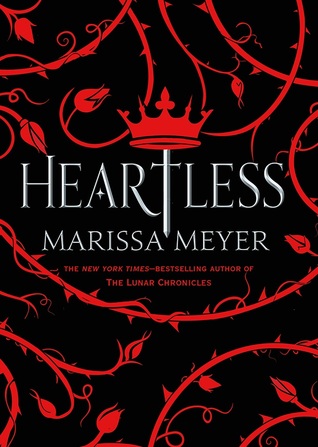 Heartless
by Marissa Meyer
Long before she was the terror of Wonderland — the infamous Queen of Hearts — she was just a girl who wanted to fall in love.
Catherine may be one of the most desired girls in Wonderland, and a favorite of the yet-unmarried King of Hearts, but her interests lie elsewhere. A talented baker, all she wants is to open a shop with her best friend and supply the Kingdom of Hearts with delectable pastries and confections. But according to her mother, such a goal is unthinkable for the young woman who could be the next Queen.
At a royal ball where Cath is expected to receive the king's marriage proposal, she meets Jest, the handsome and mysterious court joker. For the first time, she feels the pull of true attraction. At the risk of offending the King and infuriating her parents, she and Jest enter into an intense, secret courtship.
Cath is determined to define her own destiny and fall in love on her terms. But in a land thriving with magic, madness, and monsters, fate has other plans.
Publication Date: November 8th, 2016
---
What books are you most looking forward to over the next several months?  Are there any that I missed?

Olivia
I am a freshman in college and an avid reader/reviewer, horseback rider, and graphic designer.  Since a young age, I have fostered a love of reading, beginning with my forays into the Nancy Drew series.  I've branched out significantly in my reading tastes since then, and my favorite genres include young adult, romance, mystery, and thriller.  I'm constantly trying to expand my horizons, however, so I do dabble in other genres.  While I'm not reading, I volunteer at a hippotherapy center and a veterinary clinic, practice agility with my dogs, play piano and guitar, and sketch.