A huge thank you to Kathy over at the Novelty of Life for nominating me for the Winter Wonderland Book Tag!
Snow is my favorite reading weather, and I can never resist curling up with a good book.  Considering a snowstorm has rendered me stuck inside by the fireplace for the majority of the day, I couldn't think of a better time to complete this tag!
This tag was created by Jack Eats Life and consists of the following questions:
1. What book is so happy and sweet that it warms your heart?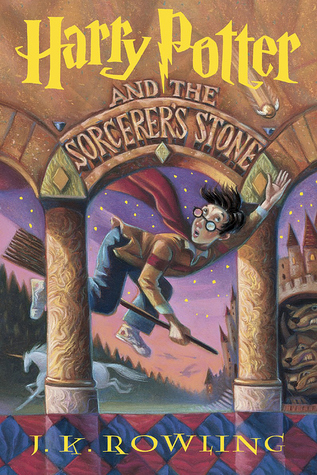 I grew up alongside the Harry Potter series – I learned to read from Harry Potter and the Sorcerer's Stone, and the books have consequently always held a special place in my heart.  This was the first series in which I eagerly awaited the release of the later installations, as well as stayed up all night to read the newly released additions.
I recently received the illustrated editions of Harry Potter and the Sorcerer's Stone and Harry Potter and the Chamber of Secrets for Christmas, and I can't wait to start rereading the series!
Goodreads • Amazon • Barnes and Noble
2. What is your favorite book with a white cover?

While the cover isn't technically white, I've decided that the off-white, yellow-tinted background is close enough.  I marathoned the Legend trilogy by Marie Lu a few years ago, and I'm still gushing over the characters, world-building, and plot.  While the heart-wrenching plot was exceedingly painful, it could have been significantly worse – after all, what doesn't kill a poor, emotion-overloaded bookworm makes them stronger.
Goodreads • Amazon • Barnes and Noble
3. You're sitting in a nice comfy chair, wearing a onesie, with a lovely warm hot chocolate but what MONSTER read are you reading?
Game of Thrones, without a doubt.  I've picked up this book on four separate occasions but have scarcely made it halfway through (on multiple occasions).  For whatever reason, I was very enthusiastic about jumping headfirst into the series for the first 300 pages, but my interest quickly started dwindling thereafter.
I'm planning to give this series another chance in 2017.  Hopefully, having watched the television show, I'll have a better sense of the characters and intertwining plot lines (i.e. a bit of the overwhelming complexity will be taken out of the picture).  Here's to finally making it through the novel in its entirety!
Goodreads • Amazon • Barnes and Noble
4. It started snowing so you decided to have a snowball fight! What fictional character would you love to have the snowball fight with?
Fred and George Weasley from the Harry Potter series, because they certainly know how to have a good time!
5. Sadly, your fire is beginning to go out. So what book would you tear the last few chapters out to throw into the fire?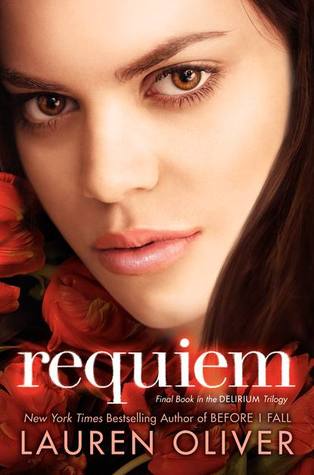 When I first started high school, dystopian books were exceedingly popular in the booktube and blogging communities, and I read anything and everything that I could get my hands on.  While I readily fell in love with the first two novels in the Delirium trilogy by Lauren Oliver, I was highly unimpressed by the lackluster conclusion to Requiem.  I was primarily perturbed by the complete lack of resolution (as well as the impressively uneventful plot and static characters).  Therefore, I have zero regrets about tossing the last several chapters, or even the book in its entirety, into the fire.
Goodreads • Amazon • Barnes and Noble
6. What book is so close to your heart that you would gift to someone this Christmas who hasn't read before but wants to get into reading?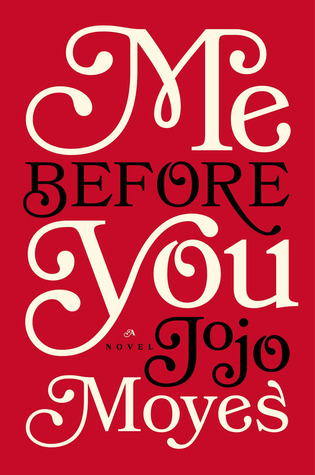 I am, by no means, a fan of contemporary books- at the most, I read 2-3 per year and tend to be very critical in my reviews.  Me Before You was the first contemporary/romance novel that I rated 5/5 stars in years.  I laughed, I cried, and I loved every second of it.  Me Before You is my go-to book when non-readers ask for recommendations, regardless of age, genre preferences, etc.
Goodreads • Amazon • Barnes and Noble
---
This was an extremely fun tag, and I definitely had some difficulty narrowing down my answers to a single book (or series – I had to cut a few corners!).  I'm tagging anyone who is interested in giving it a try!
---
Have you read any of the books that I referenced?  What are some of your go-to winter reads?

Olivia
I'm a pre-med college student with an impressive lack of free time and a high tolerance for caffeinated beverages. Having grown up in a rural town, I'm mildly addicted to country music, pickup trucks, and horseback riding.  While my favorite and most frequently read genres are fantasy and historical fiction, I make every effort to branch out and am beginning to read New Adult and Adult literature.